UK Data Centre Cleaning
Techclean has developed a highly specialised and dedicated clean team to work inside Data Centres, large and small. Providing audited cleaning services for dust and particle decontamination (measured to ISO 14644 gradings). Deep clean solutions to servers, cabinets, racks, cabling, floors & ceilings – our processes comply to our ISO 9001 certification.
Contact Techclean on 01530 513305
Server Room Cleaning Services
A Data Room, Server Room or Comms Room is just about the most business critical zone in any business. Without functioning systems and phones, a company temporarily grinds to a halt.   Dust & particle decontamination, server/cabinet/rack/cabling cleaning plus floor & ceiling deep cleans are part of techclean's thorough service which have attained ISO 9001 status.
We have a dedicated Data Centre clean team – experienced in working inside large Co-Location centres and security sensitive sites.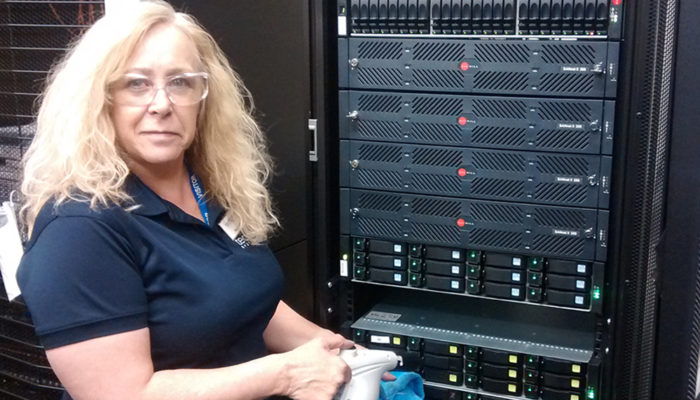 Specialist Data Room Deep Cleaning
Techclean provides specialist deep cleaning solutions for data rooms which includes the cleaning of the floor voids and floor surfaces, the cleaning of accessible surfaces, such as walls, doors and ledges, and communication and equipment cabinets.
We use specialist products, equipment and procedures and have created tried and tested, fully documented cleaning solutions for the cleaning of these sensitive areas. Our products include anti-static materials and Hepa filtered vacuum cleaners, all designed to help significantly reduce the level of particulates in your data room.
Trained Clean Team
Dedicated data centre clean team staff. Trained, DBS checked, risk assessors – no agency workers 'bussed in'
Compliance
Rigorous deep clean processes adhere to our ISO 9001 certification. Safecontractor status. RAMS provided. Post clean air particle reports available.
Client List
References and client lists available on request
Green IT
Carbon Zero company. Sensibly sourced detergents. Staff encouraged to use efficient & 'no waste' work processes.
Data Room Preventative Maintenance
The most prolific generators of contamination are visiting operatives and engineers. Skin cells shed, contamination on clothes/shoes. Zinc whiskers via degradation of metal floors and plastered walls. Plus unpacking of kit and subsequent collection of boxes. ….no Data Room environment remains free of particle contamination for long.
Routine ongoing maintenance – post deep clean – with HEPA filtered vacuums can limit the build-up of fresh dust & particles.