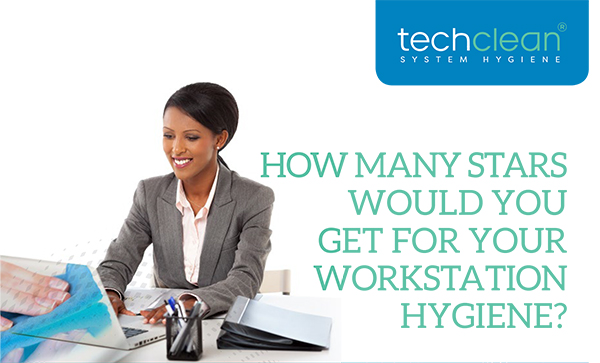 It's more important than ever to consider workplace hygiene
Posted on:
February 1st 2020 •
Posted in:
General News
---
It's peak 'lurgy' season! With that in mind, it's more important than ever to consider workplace hygiene.
A new report from workplace absence management specialists, FirstCare, shows that workplace absence is costing the UK economy a staggering £18bn in lost productivity. With 60% of illnesses passed on in the workplace through touching keyboards and telephones, keeping desktop technology as hygienic as possible should be a priority when it comes to reducing staff sick days.
What kind of germs are we talking about? It's a proven fact that the average office desk hosts more bacteria than a public toilet – still want to eat that sandwich while you work?
If you're passing paper around, answering someone else's phone or using a colleague's mouse to point out something on their computer you will unwittingly be sharing far more than just information with them.
Office cleaners are trained to only dust desktop technology as cleaning sprays can damage electronics. As a result, bugs are just moved around.  To tackle office bugs what's needed is a periodic, specialised deep clean by trained staff using products designed for use on phones, laptops, computers, mice and keyboards.
At Techclean, we understand that the health of staff is directly & positively affected if they work on cleaner, healthier workstations. With 37 years' experience of carrying out specialist IT equipment cleaning services, you can count on us to get the job done. By investing in regular desktop IT cleaning services, businesses can boost employee wellbeing, morale and productivity whilst at the same time prolonging the life of IT equipment.
Call us today to find out how we can help reduce workplace sickness and improve wellbeing.
---
Share with others
[ssba]