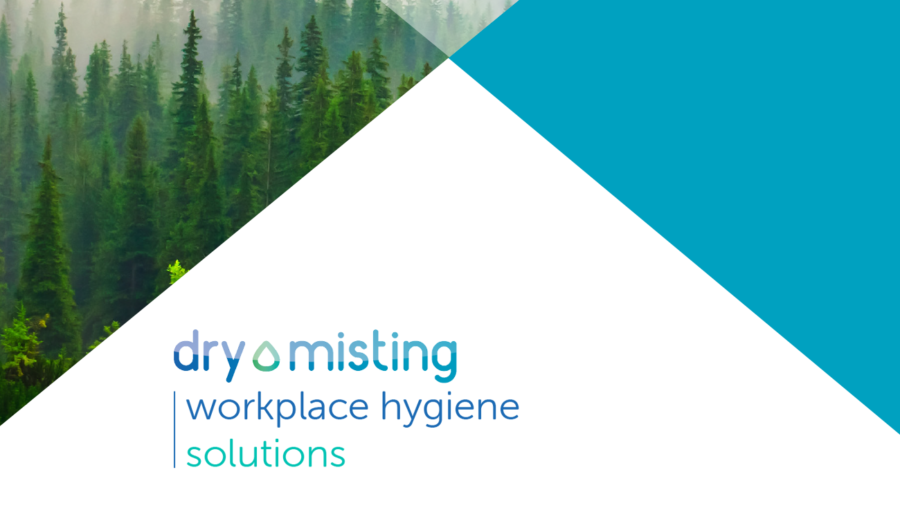 Dry Misting
Posted on:
October 1st 2021 •
Posted in:
General News
---
We all know about 'Hands, Face, Space', and every coronavirus risk assessment will have basic (and proven) social distancing measures, face coverings where appropriate and frequent hand washing (for at least twenty seconds) in its list of controls.
Anyone managing an office, workplace, school, clinic – in fact anywhere where people gather – will likely be thinking beyond these first steps. Firstly, employers need to ensure they meet their responsibilities to their staff and visitors under law. Secondly, they may well be looking to provide additional reassurance and confidence in their premises and procedures as we ease ourselves back into the swing of things.
There is a really easy way to help protect the health and well-being of your team and ensure they feel safe and comfortable in the office – it is called dry misting.
Techclean are licensed, trained & certified by Eco-Mist Biotechnics to safely administer the patented disinfection treatment. Safe to use, clinically proven and an eco-friendly way to disinfect germs – including Flu & Cold (Rhino) Virus, Norovirus, Legionella, E Coli & Salmonella, the misting solution can disinfect a workspace in minutes. This means less down time, less chance of losing money and increased safety for you and your team.
Eco Mist dry misting products contain zero harmful substances (such as bleach or hydrogen peroxide) and kills 99.9999% of all known germs, bacteria, fungus and viruses. In fact, the UK Health and Safety Executive (HSE) includes mist systems as a treatment that 'may be a suitable option to help control the spread of the coronavirus'.
Another great benefit of dry misting is how it's distributed. Because we dispense a fine mist throughout your office or workplace, it covers every available surface. This means the clean is unparalleled in how thorough it is. Regular cleaning just can't get to every single surface in this way. What's more, it's safe to use, even on your electrical equipment. You won't have to worry about damaging your computers or laptops, as the process requires no damp/steam, so it won't do any damage to those items.
Ultimately keeping people safe is the number one priority and used alongside hygiene and cleaning, dry misting provides extra peace of mind to your staff, clients, and visitors. Get in touch today to find out more about how dry misting disinfection treatment could help your business remain hygienically clean and book a FREE site survey and consultation for a Techclean professional to assess your cleaning needs.
---
Share with others
[ssba]